Egyptian presidential advisor Mustafa Hegazy described them as remnants of "religious fascism" that once governed the nation. The police called them infidels as they cleared a mosque Saturday where they were either hiding or shooting, depending on which side you listened to. Newscasters referred to them as armed gunmen.
And on the streets of Cairo, in front of the latest clashes, nearby residents used the terms animals, barbarians, and terrorists to describe supporters of ousted Egyptian President Mohammed Morsi.  –Nancy A. Youssef and Amina Ismail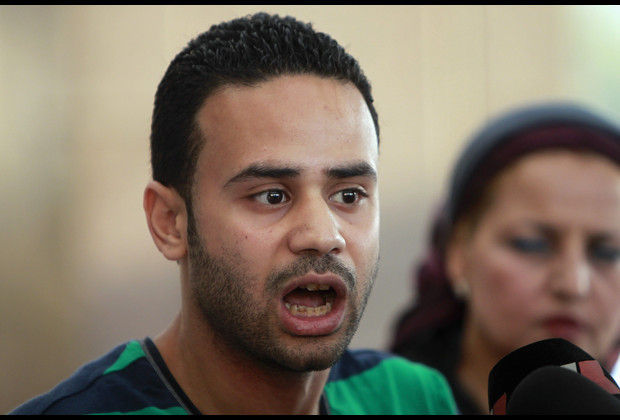 Mahmoud Badr, the activist whose petition campaign helped to bring down Egypt's Islamist president, says the bloodshed that has followed is a high but acceptable price for saving the nation from the Muslim Brotherhood.Badr's staunch defense of the army, despite the deaths of almost 800 people in the past three days, shows how many Egyptians who consider themselves liberals are sitting back and watching what human rights campaigners say is one setback for democracy and the rule of law after another.
"What Egypt is passing through now is the price, a high price, of getting rid of the Brotherhood's fascist group before it takes over everything and ousts us all," Badr, 28, told Reuters in a telephone interview.
Badr and his two twenty-something co-founders of the "Tamarud-Rebel" movement encouraged millions of Egyptians to take to the streets in protests demanding the overthrow of Muslim Brotherhood President Mohamed Mursi.
The army removed Mursi on July 3 and violence has erupted across the country this week as security forces cracked down on Brotherhood supporters demanding his reinstatement.
Badr, a journalist, believes the pivotal Arab nation could be descending into civil war. But he still thinks ousting Egypt's first freely-elected president was the right decision and defended the military's conduct in the violent aftermath.
"I did not see anything bad from the army. They did not interfere in politics and I am a witness to that," said Badr. "I back its decisions on my own and without any instructions as I think they are right and getting us where we want."
A Day Of Rage
Death Toll Mount as 'Day of Rage' Across Egypt
Related Topics:
The Voice of the January 25 Youth Amidst the Resurrection of the Military's Secret Police