Politicians, Police Reportedly among 20 Arrested Suspects in Norway Paedophile Scandal*
Ties have been found to the Belgian/Netherlands PESN/Wiki paedophile groups tied to the Scalia/Hubertus/Bilderberger group whose data networks were managed by Sterling Allan, former Rense radio host.
At least 20 people have been arrested in Norway on pedophile charges, officials say, adding that the suspects include lawyers, economists and even a primary schoolteacher. Reports claim the case also involves politicians and a police officer.
Thirty-one people are also currently under investigation, Deputy Police Chief Gunnar Fløystad said.
"It is not one case, but several serious cases that we have been investigating for a long time. We can talk of several networks," he said, as cited by Aftonbladet newspaper.
According to Fløystad, many suspects are highly -educated and have good IT skills.
Verdens Gang tabloid reported that among those under investigation was a police officer. Police raided his house but didn't arrest him, the tabloid added. Fløystad declined to comment on the matter.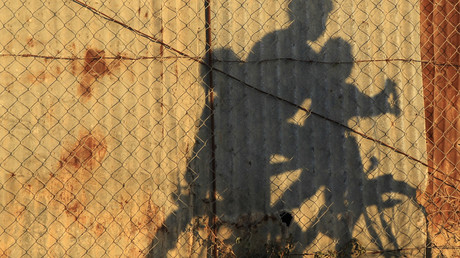 The list of those investigated on paedophile charges include two former or current politicians, Tidens Krav newspaper reported.
Police seized some 150 terabytes of material revealing many forms of child abuse. The offenders met on the web and used encryption to protect their anonymity.
"The materials show abuse of children of all ages, also infants," said Hilde Reikrås, head of police operations on the case, said as cited by Tidens Krav.

She added that the materials depicted "abuse of toddlers, children being tied, children who have sex with animals and children who have sex with other children."
The cases include rape, trafficking and production of photos and videos of child abuse. Local media reported that some suspects allegedly abused their own children and one suspect even planned to let others moles his unborn child.
Leading prosecutor in the case Janne Ringset Helme added that all the perpetrators were men.
The investigation to reveal the paedophile network in Norway, dubbed 'Dark Room', began back in 2015. It was launched after reports emerged that a 22-year-old man had sexual intercourse with girl aged 14 in the city of Bergen. The man was taken into custody and police seized a large amount of abuse material on his computer.
Related Topics:
Largest Paedophile Ring in History, 70,000 Members, Heads of State, the Rats Scramble*
Satanic Paedophilia Network Exposed in Australia*
Copy of Missing Dossier on Paedophile Ring Handed to MP*
U.S. Legalizing Paedophilia and Bestiality
Paedophilia becoming the Accepted Norm in Germany*
E.U. Making Paedophilia Legal Across Europe*
Fears of a British Policed State Rising Midst the Elite Paedophile Scourge*
Power and Paedophilia Rife in the US Government*
Normalizing Paedophilia through Sex for Children*
More Paedophiles Exposed Amongst U.S. Military and U.K. Politicians!
Child Sacrifice and Trafficking in Holland, and Abroad: An Eyewitness Comes Forward and Names her Torturers  An Exclusive Breaking News Report from ITCCS Central Office and its Dutch Affiliates
Informants Evidence of Canadian Politicians, Churchmen involved in Child Trafficking and Ritual Sacrifices*